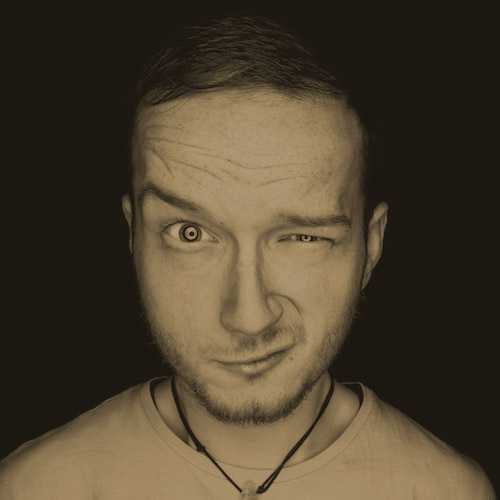 In the middle of northern Germany, there once was a small village full of green nature, crystal clear flowing rivers and magic moments through sounds. These sounds were more than just natural bird singing around waterfalls. It was this one special unique form of life. A living creature that stands for the goodness in all forms of existence in the universe...
MAX RUDE screams bass lines, amplified and distorted, pitched and transposed. He deliveres the sound of an almost forgotten world of electronic sophistication.
< Music
> Fanpage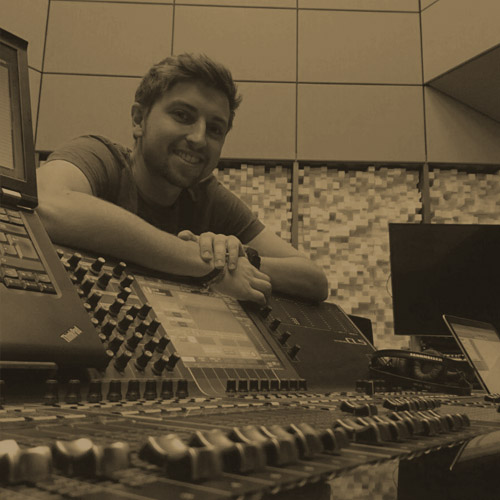 "Groove, groove, groove. I'm always seeking for this certain flow in the music, that can either make you start dancing or push you into the seat, closing your eyes."Adrian grew up in Hamburg, Germany and was allowed to dig through the Beatles and Elvis Presley records of his father as a small child. "When my older brother was away, I used to sit in his room and listen to old school rap tapes or Michael Jackson and just fade away with my eyes closed. It must have sunken in very deeply. Also I was always encouraged to look at things from very different perspectives. We used to have a certain appreciation for things that are strange or unusual." When he was 16, he got his first pair of DJ Turntables. From there on, DJing became an integral part of his activities. Nowadays he works in professional broadcast and studio installations. When he learned to know Plattenbote in their common studies, Media Technology, he quickly joined Techno Is Beautiful both as a technician and artist.
< PODCAST
> Fanpage
Whoever wants to pursue and fulfill one's dreams, needs to wake up, needs to be woken. Jonas is the successful young DJ and event manager "WOKEN". His awareness of his passion drove him from Itzehoe to Hamburg in 2016, where he organised his first Open Airs together with the known collective "NIMMERSATTE BEATZ" and had his first Club-Set on the Hamburg floating event location "MS STUBNITZ". Shortly after that he played for the collective "Sommer unter Freunden" in the club Fundbureau followed by open airs 2017 from Nova Silva, Klang und Liebe and United Escape.
His dedication led to residency in Hamburg oldest techno club Purtagory with his own event series "Böse Bässe". Since March 2018 he hosts an after-work-event with chilled house grooves in the Beat Boutique every wednesday and joined the Techno Is Beautiful DJ-Team in April 2018.
< PODCAST
> Fanpage